I always love pictures of pets on furniture, dogs especially.  I must admit, one of my favorite passtimes is taking Instagram photos of my favorite little dog Rita relaxing on our furniture.
Today I stumbled upon this Etsy shop Sibling Rivalrie, photographer Winnie Au who has snapped dozens of great photos of just that subject matter.  The Etsy shop Sibling Rivalrie is a business owned by 3 sisters living in 3 separate cities.  Winnie is the youngest and based out of New York City.  She specializes in photographing dogs, capturing their inscrutable moods on film and immortalizing their creature curiosity for humans to ponder. If you'd like to purchase any of this photographs, feel free to check out their shop.
Here are a few of my favorites: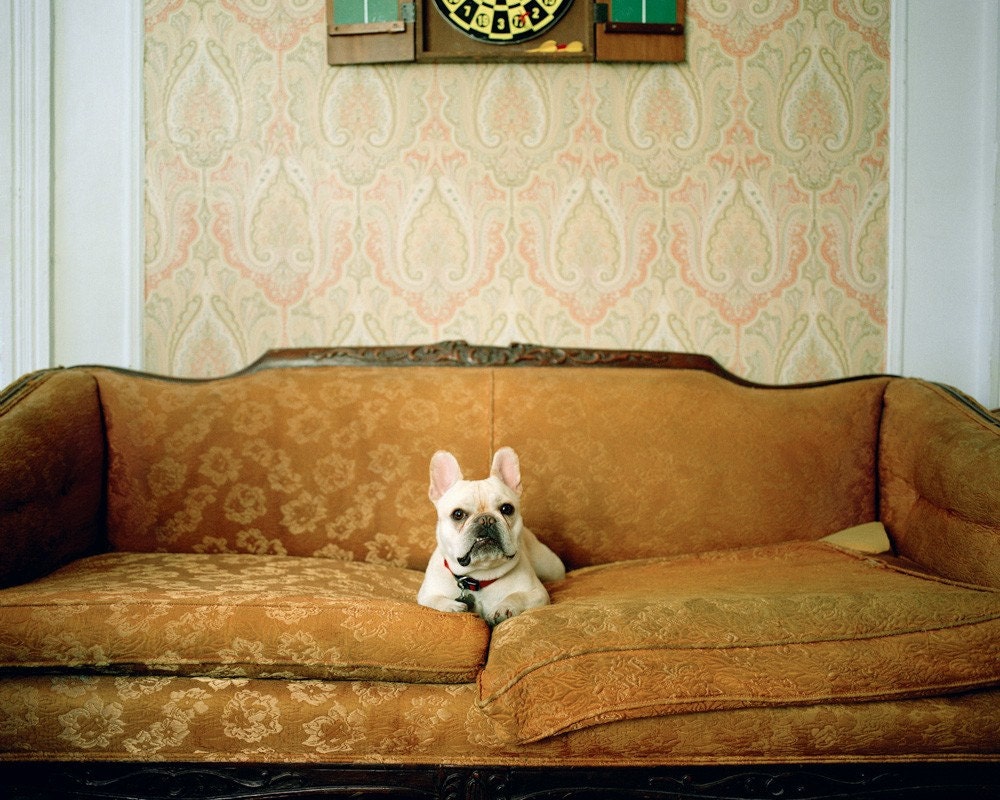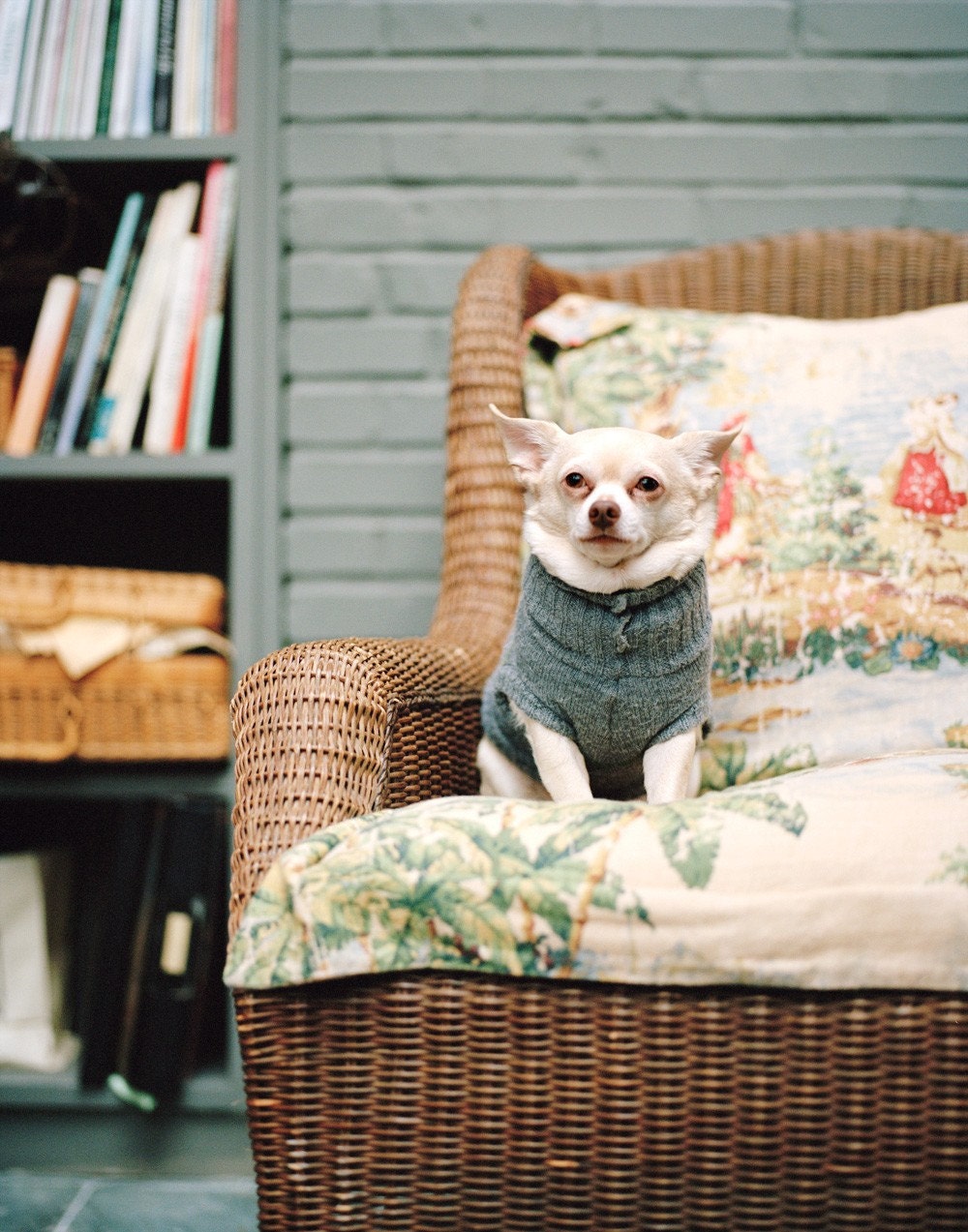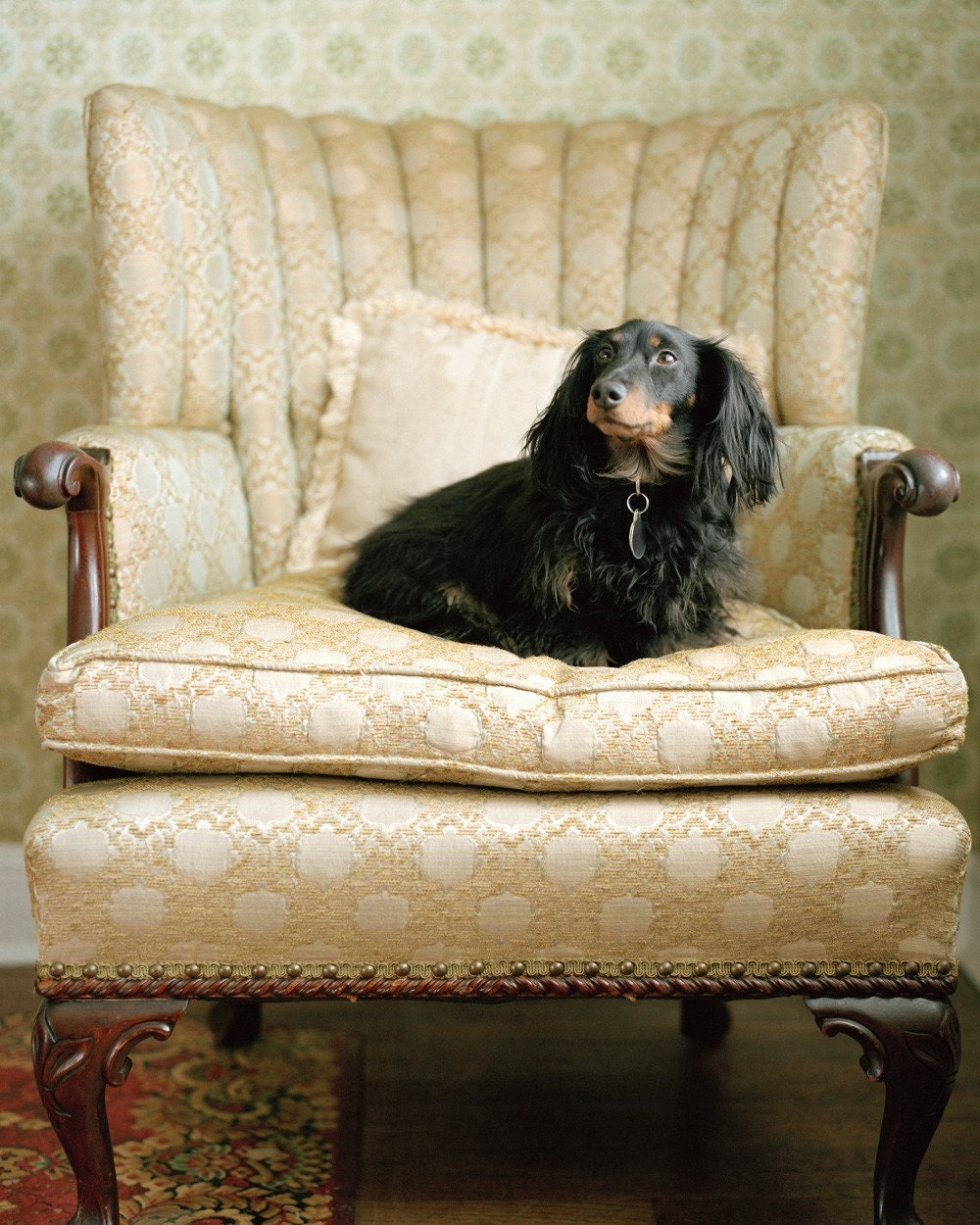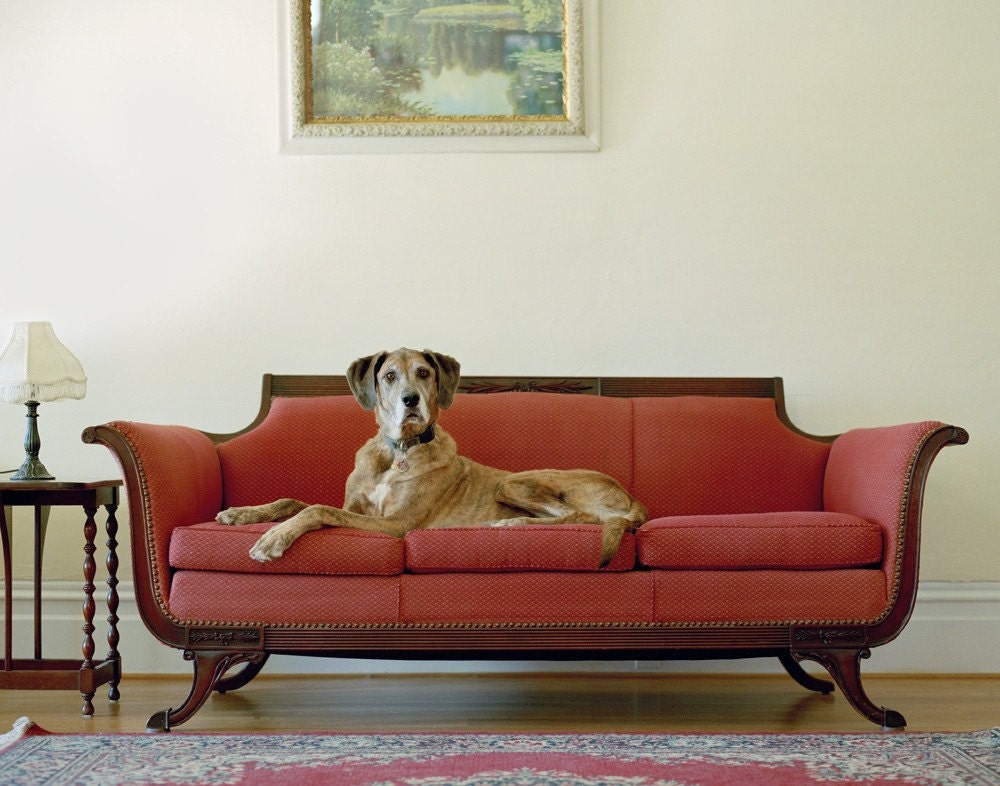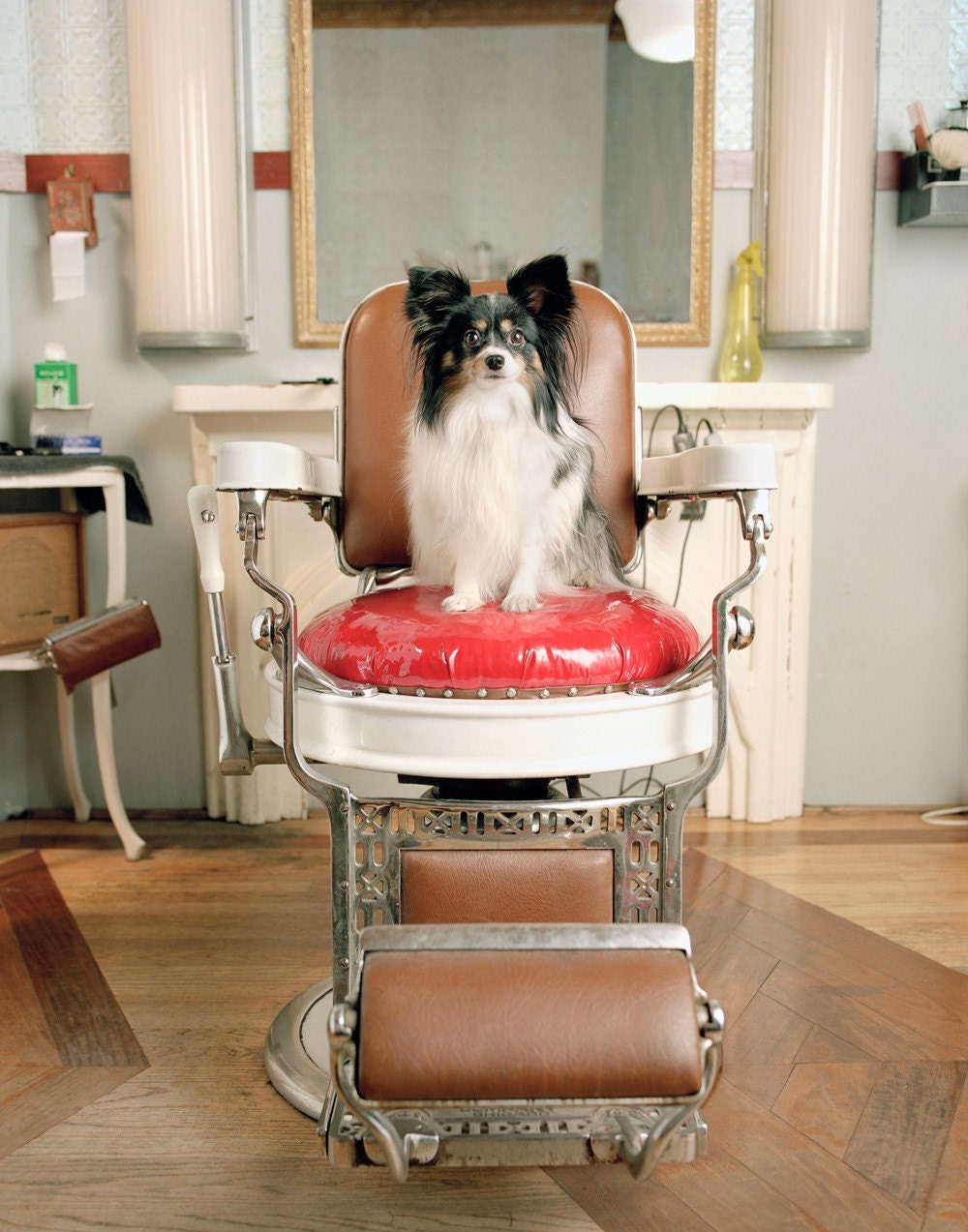 Photos by Winnie Au, for sale through Sibling Rivalrie on Etsy.com
In the recent Elle Decoration - UK magazine, there is an article 'Letters From Paris' about the American stylist James Leland Day's Parisian apartment.
The place is really sweet and humble and I especially like the way that he displayed his pictures. After a little bit of research I realize he has a knack for this. . . duh he's a stylist.
But anyways, I thought I would experiment with my pictures in my bedroom. They seemed a little too grid-like and not in a good way, so I thought the little bit of artful picture arranging would make my picture wall more interesting in my bedroom.
Now, since I never do things the "right" way, I didn't measure and just eyed the placement. There are many more holes in my wall than there should be and my downstairs neighbors were probably a little bit annoyed with me on Saturday, but I like outcome. Jack, not so much, but oh well. I don't feel like getting out the spackle and the holes all pretty much all hidden with the current arrangement.
Of Course Rita Mae was so intrigued with what I was doing, so she had to get in the photo shoot.