For the first installment of our mini travel series, I wanted to write about the hotels that we both stayed and did not stay in. There are so many wonderful places to go and sleep in Europe but I wanted to give a shout out to the few that we felt were worth noting. For part of the trip we stayed in two none discript hotels, that I would only note for their cleanliness, very reasonable rates, centralized location and safety (I'll list those at the end of this post for your reference). The hotels I'm most excited to write about are for the ones we stayed in: The Hotel du Clîotre and Idéal Séjour, as well as those that we didn't book with - L'Hôtel Particulier, the Grand Hôtel Nord-Pinus and Hôtel Jules Cesar (all three of these were in Arles, France).
Our favorite hotel of the trip was the Hotel du Clîotre, designed by India Mahdavi, a recently renovated boutique hotel, located in the historic district of Arles, Provence. Outside it looks as though the building were a privately owned Provençal home. Inside the interiors are modern with a strong midcentury vibe. The color palette is playful with bright pops of yellow, turquoise blues and lime greens. What is especially unique is the use of tiles throughout the hotel, creating a mosaic-like pattern on the floors that trails itself up the walls in the bathrooms. Our room, was one of the smaller floor plans, but comfortable in comparison to NYC sized rooms and it only set us back about 110 euros per night. The staff was very friendly and the small restaurant/bar on the terrace open only some of the days (we couldn't really figure out which days though) had a wonderful atmosphere and charm. I took a ton of photos of the space because, quite frankly, I couldn't get enough!
The second place we stayed in that we really enjoyed was a hotel that if it weren't for a last minute, necessary booking, we would have never experienced. The Hôtel Idéal Séjour, was very charming and surprisingly well designed. It is a bit kitchy, but the gracious host (who we believe was also the owner) made it a wonderful experience. The design concept of the Hôtel Idéal Séjour reflects inspiration gathered from famous books, stories and films. Each room design is unique to a particular theme. In some rooms, there are characters that actually emerge from the walls. Our room was the L'Instant Poetique, where a mural of Armond Renaud was painted on the wall. Overall the hotel is cozy and the rooms are on the slightly smaller side, but the garden where we had breakfast each morning and the obvious care and passion that went into creating this hotel, makes for it a very special place to stay.
Lastly, there are a few hotels on our list to visit or stay in for next time. The definite front runner is the L'Hôtel Particulier in Arles. A highend boutique hotel, that oozes luxury. We passed by one evening hoping to have a drink in the bar, however it didn't seem such an opportunity was possible.
The other two are ones also noted for their elegance and luxury are The Grand Hôtel Nord-Pinus. I find it interesting for it's history. Apparently has been featured as a backdrop in a lot of fashion photoshoots. It's location is directly across from the cafe that Van Gogh painted, so a great location if you're trying to find something central. The Hôtel Jules Cesar was designed by Christian Lacroix. The interiors are lush and colorful, nothing short of what you would expect from Lacroix. The building is very old dating back to the 17th century. It also seems more like a getaway hotel, as there is a spa and large pool on location.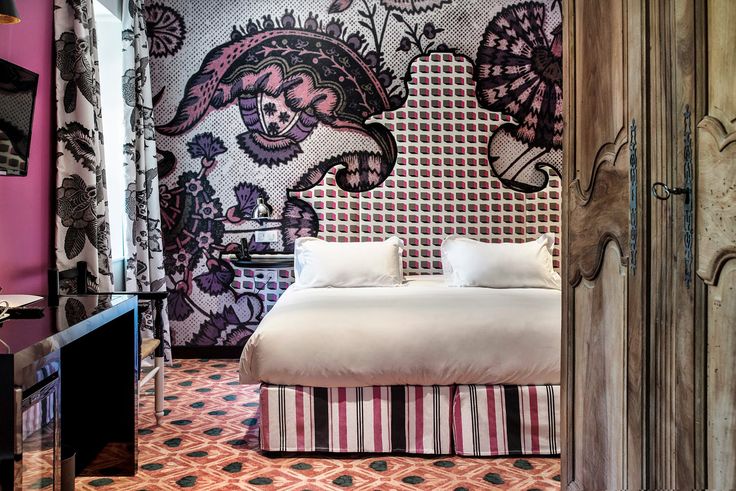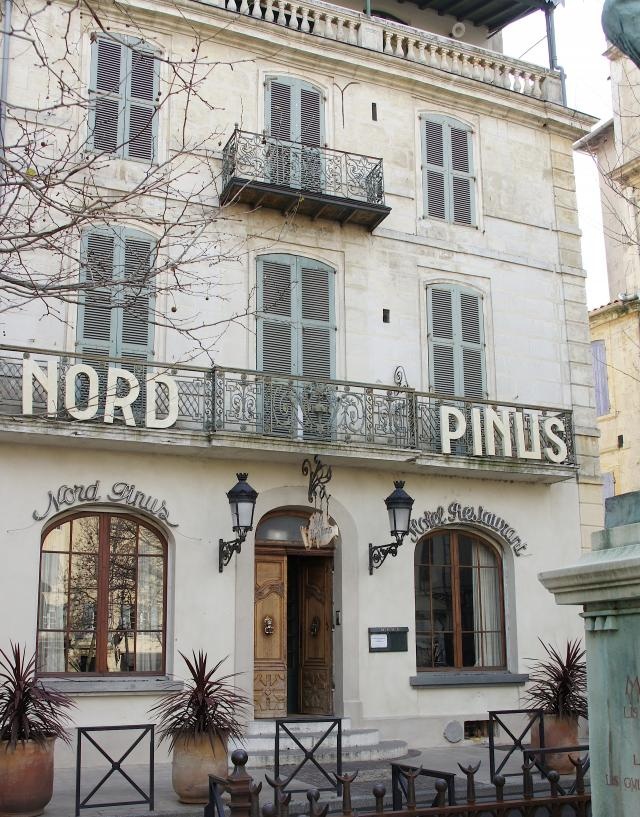 The other places we stayed that were safe, convenient and clean:
The Duran Hotel & Restaurant - once a place where Dalí would frequent located in Figures Spain. Address: Carrer Lasauca, 5 Figueres Girona 17600 Spain
The Hotel Barcelona Universal - Easy access to the subway and there's a pool! Address: Del Paral.lel, Del 76-78 Barcelona Barcelona 08001 Spain