Fashion Night Out supports a great cause and encourages stuffy fashion brands to relax a bit for one evening.  But last year it ended up being the fashion industry's version of Halloween.  It was all about getting dressed up, hopping from one store to the next to drink, eat, meet celebs and of course shop!
With that said, the question of the week is, "Where are you going for Fashion Night Out?!"  Well, after I'm finished a 7 am installation and a 9 hour work day I'm planning to head to the place with the best fashion and the best alcohol!  Well that's not completely true, I actually haven't quite decided about where I'll be going to this year.  Last year, my friends and I jumped around from 55th to 59th and 5th ave.  We spent a lot of time at Bergdorfs, where we saw Anna Wintour, Victoria Beckham, Rachel Zoe and Padma (from Top Chef)!   Later on we ended up at Barney's to catch a glimpse of the Olsen twins, which was a disaster because everyone else in NY went Barney's for the same reason (funny because since then, I've seen them multiple times - they work in the same building as my boyfriend).
This year I'm defnitely planning to hit up The ACE HOTEL where Opening Ceremony will be hosting a French flea market style event inspired by the Les Puces de Saint Ouen in Paris.  Booths featuring exclusive items from Alexander Wang, Band of Outsiders, Deyrolle, Joseph Altuzarra, Keds, Laduree, Proenza Schouler, and Rodarte —  there's also a chance that the designers will be shopkeeping. You can find more out about this event at Opening Ceremony's website [here]
The next location I'm planning to stop by is Madewell, it's my old stomping ground, having worked there for a few months to make some extra cash and binge on some cute clothes.
This year on FNO they will be debuting their capsule collection Alexa Chung for Madewell.  Chung should be there and I'm really excited about those high-waist jeans!
Lastly,  I hope to make it to the Chanel Soho store.  After accepting a Fashion Visionary Award, Karl Lagerfeld may be making an appearance.  I imagine that I will not be able to see him, so I'm more excited about the possible complimentary manicures they will be giving out with their debut Khaki nail polish collection.   Let's hope it doesn't end up being "Complimentary manicure with purchase of handbag!"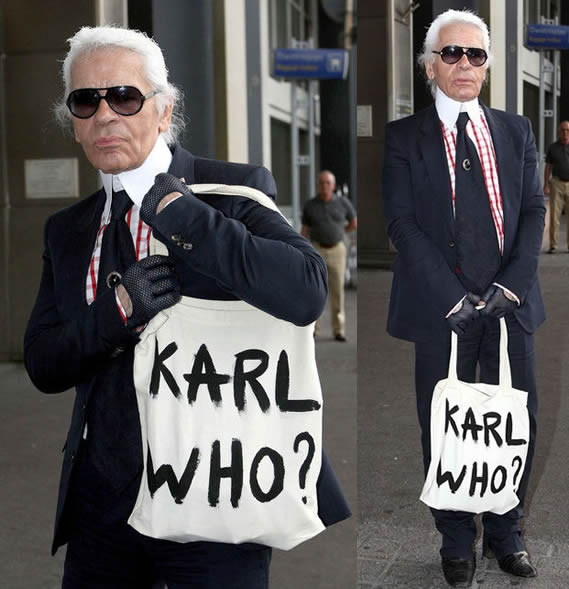 For more information about Fashion Night Out, along with an opportunity to make your own itinerary go to Vogue.com.
A great article from Fashionologie explains more as well, [here].