(photo credit:  layoutsparks.com)
I'm seeing a lot of blue lately or maybe green with a tinge of blue.  The color turquoise/robin's egg/teal/blue-green/green-blue is just fantastic. I must say, it is a pretty classic color and this year its also very trendy.  Just last month the New York Times did an article entitled In A Turquoise Mood, about this beautiful color.
(photo credit: www.nytimes.com)
The interior designer, Ghislaine Viñas (seen here shopping for accents) said about the color, that it is "the first thing I think about when I start designing a room," because it sets the mood. And while many people are scared of bright colors, she noted, turquoise is less intimidating — maybe because "the sky is blue and grass is green" — so she doesn't hesitate to use it.
(photo credit: www.houseofturquoise.com)
The Times also didn't forget to mention how, Pantone has named Turquoise as the color of the year, "Combining the serene qualities of blue and the invigorating aspects of green, Turquoise inspires thoughts of soothing, tropical waters and a comforting escape from the everyday troubles of the world, while at the same time restoring our sense of wellbeing." says Pantone on their website. www.Pantone.com Wow, thats pretty significant if you'd ask me, when I need to restore a sense of well being, I drink chamomile tea from my turquoise colored Fiesta mug.
(photo credit: www.macys.com)
The examiner.com also mentions the turquoise color trend of 2010.  "Turquoise is a pretty common color that has been used in interiors. We have seen turquoise paired with striking reds in a metro-Asian inspired room. What makes this blue-green so popular in 2010? It is the ultimate color that exudes rest and relaxation. This year's colors are not so much about stimulating as they are calming. In a time where many people are struggling to make end's meet, calmer tones will help offer some sort of peace within their space. Turquoise has been infamous in typical rest zones like bedrooms and bathrooms, however, it is branching out into common areas (i.e. kitchens and family rooms)."
Photo credit: Lauren Gries
Turquoise also makes for a great stud on dog collars.  I saw one on this dog in Seattle and as soon as I came home was on a mission to buy one for my dog. My dog is black and the contrast of turquoise on his coat would look beautiful.  I found the collar online at muttropolis.com, I'm just waiting for the time when I can justify spending $70.00 on it.  In the mean time, he'll just be drinking out of his $5.00 Turquoise, TJ Max dog bowl.
Other turquoise finds that I like: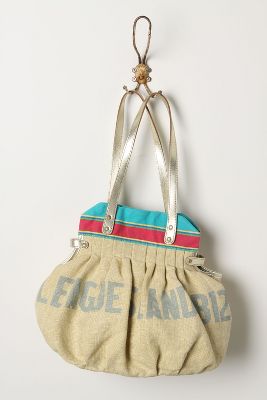 Just a hint of Turquoise : anthropologie.com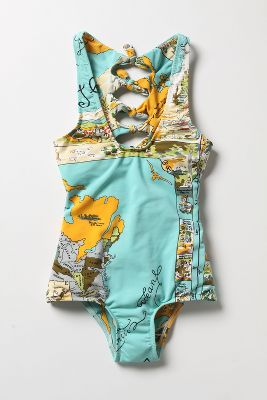 and yes!
Turquoise: The Best of Blue and Green
Symbolizes
Relaxation

Peace(ful)

Natural Calm

Clarity (transparent water)